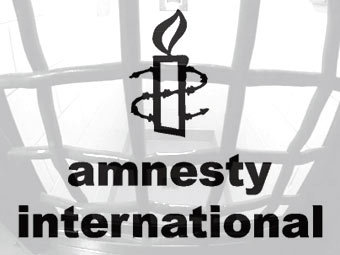 In a new report on the use of the death penalty, Amnesty International has revealed that there are over 20,000 people on death row across the world waiting to be killed by their own governments.
In its latest annual analysis on the use of the death penalty worldwide, Amnesty International also disclosed that at least 2,148 people were executed during 2005 in 22 countries — 94 percent in China, Iran, Saudi Arabia and the USA alone. 5,186 people were sentenced to death in 53 countries during 2005.
Amnesty International's report also highlights the deadly consequences of unfair trials.
In Japan, a number of people have been sentenced to death after ill-treatment and the extraction of forced "confessions" for crimes they did not commit.
The flawed criminal justice systems in Uzbekistan and Belarus provides a fertile ground for judicial error. Executions in Uzbekistan often follow credible allegations of unfair trials, torture and ill-treatment, often to extract "confessions".
"The momentum against the death penalty has become unstoppable. In 1977, only 16 countries had abolished the death penalty for all crimes. By 2005, that figure had risen to 86. Amnesty International's campaign will continue until every death sentence is commuted and capital punishment abolished," declared Irene Khan, Amnesty International's Secretary General.
"Human rights are for the guilty as well as the innocent, the best of us and the worst of us. That is why the death penalty must be abolished worldwide."